Study Trips in Palestine
If you're looking for a distinctive and personalized way to explore Palestine, look no further than booking a study trip with us. Not only do we offer customized programs tailored to the specific interests of your group, but we also provide expert guidance and support throughout your journey.
Together, we'll collaborate to design an itinerary that caters to your desired areas of interest, ensuring an authentic and enlightening experience of Palestinian society and resistance. Our study trips typically last between 1-2 weeks and can encompass a wide range of topics. Some of the areas of interest you can expect to explore include:
Bedouin Resilience
Alternative Tourism
Environmental Justice
Nature : Flora & Fauna
Education and Conflict
Nightlife Tours
Economic Sustainability
Logistical Services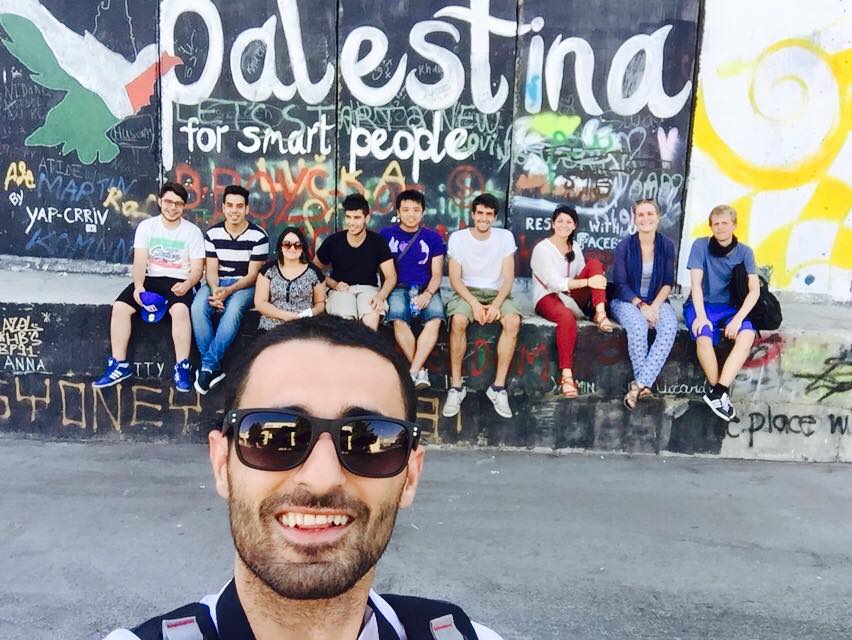 Bedouin Resilience
Witness the challenges facing these communities.
Bedouin communities living in caves can be visited to learn about their ancient sustainable economy and way of life. The challenges faced by these communities, such as land confiscation, execution of livestock by the Israeli military, and restrictions on students' freedom of movement, can also be witnessed. Bedouin representatives can be met and students can be walked to their schools as a volunteer.
Additionally, participants can stay overnight with a Bedouin community, enjoy Bedouin food, and watch the sunrise over the Dead Sea the following morning.
Alternative Tourism
Join political field tours to the old cities.
Experience the reality of Palestine by joining our political field tours to the historic cities of Hebron, Bethlehem, Jerusalem, and Nablus, where military violence and confrontation are prevalent. Explore the geopolitical landscape of the region by visiting illegal settlements and traveling on the bypass roads that cut through the heart of Palestine.
Engage with feminist, economic, and political activists in discussion circles and learn about their work and experiences firsthand. Immerse yourself in the natural beauty of Palestine by participating in our hiking trips to the deserts and mountain ranges. Our programs are tailored to offer unique experiences that you won't find anywhere else. Join us now to discover the magic of Palestine.
Environmental Justice
Study the challenges facing the environment.
Learn about the availability of recycling for various materials such as car oil, tires, solid and electronic waste. Understand the problems with access to clean water and the ongoing attempts to introduce alternative energy.
Flora Palestine
Make Yogurt and other dairy products.
Explore native Palestinian plants and wild flora through our program. Learn how to prepare food using wild grass, make yogurt and other dairy products with Bedouins, and participate in the olive harvest and other seasonal products. Our program offers a unique opportunity to engage in traditional Palestinian agricultural practices and gain practical skills.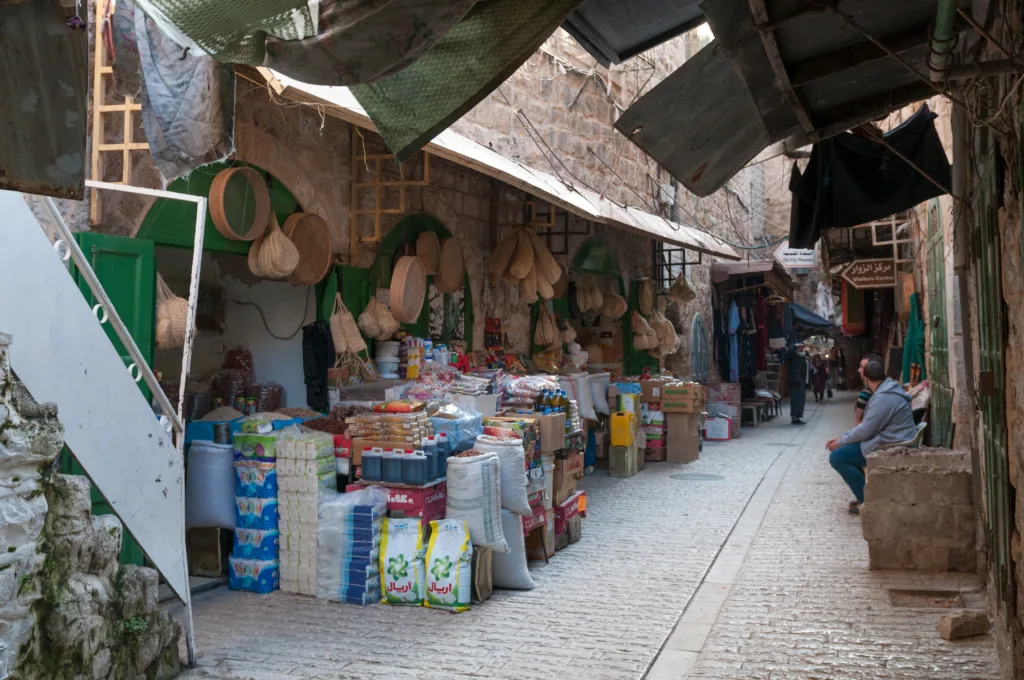 Education in Conflict Areas
The challenges facing education in conflict-affected areas.
The occupation imposes arbitrary restrictions on children, such as detention, education disruption, harassment, and mobility challenges. Our program offers a survey of the challenges affecting education in high-risk areas and the effective practices used by local organizations and experts to address them. Participants will learn about the efforts of organizations such as EAPPI, CPT, and the YMCA to offer psycho-social support and protective presence for students, and gain insight into reducing harm to students.
Nightlife Tours
Experience our unique social life.
Explore the vibrant nightlife of Palestinian bars, clubs, and theaters and immerse yourself in the unique culture. Despite the challenging circumstances, Palestinian residents are determined to live their lives as they wish. Discover the thriving Palestinian fashion industry and learn about its rich history and cultural significance.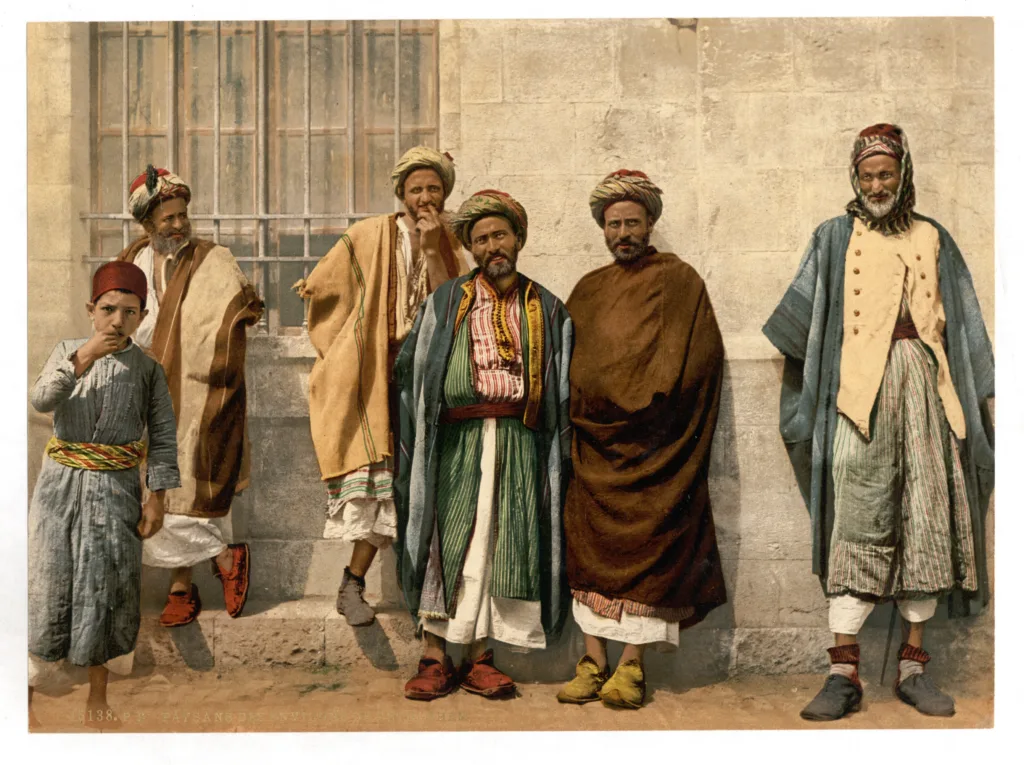 Discover Economic Sustainability and Resilience in Palestine
Despite the occupation's restrictions on the Palestinian economy, the community has developed remarkable coping mechanisms. Palestinians produce their own food, rebuild their homes in response to demolitions, and overcome the limitations on movement and goods. Join us on visits to organic farms and shepherds living in caves to witness their way of life and learn about their methods of making a living from livestock.
A Small Selection of Websites Related to Palestinian Culture